Did you always dream of having your own Ad Server?
With Forecast Ads self-serving Ad Server you can start making your campaigns and generate revenue immediately. Have you always wanted to have a unique Ads Format or to decide how aggressive your campaign will be?
Now you can do that with Forecast Ads Ad Server- contact us for more details…
Say HI to the new AGE of Digital Advertising, where a transparent approach and relevant ads take place!

I make my Extension for fun, but really unexpected I got nice amount of Users very easy from the Chrome Web Store. The only problem was how to generate some Revenue from them. Then I connect to Forecast Ads Extension Monetization Platform. They offer different solution and huge knowledge about this field- so they really help us to make better Chrome Extension and to monetize it in the right way.
Gavrin Rich
New Tab Browser Extension Developer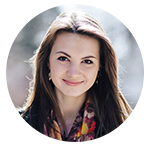 I am a General Manager in a 5 start Hotel in Berlin. We found Self Service platform from Forecast Ads very useful as we as a hotel are not interested in ads promotion in our Hotel website. So as we had marketing need to promote our own events on our Website for our current and potential guests, it was unacceptable for us to technically develop such a system. Then it came Self-Service Forecast Ads Monetization Platform. We started using it and it seems really amazing tool for us. Now we are able to promote all our events and target guests per Geo, Time and Keyword, promoting them our Sundays Brunch, special weekend price and packages. Really amazing innovation in the ad space and very useful-thank you for that.
Christine Sauer
Head of Operation in 5 start Hotel Berlin

Our Product is Web based Application, we have a nice amount of users that are using our product and pay fix fee for it. It seems on the end that we need to bring up our ARPU (average user rate) so we started looking for additional monetization solutions. The choices for us where very limited as everybody was looking for some minimum amount of content that we of course didn't had. So we tested Forecast Ads Monetization Platform for Web Applications as we saw they focused on our case- it looks really good for us- ads where exactly like we wanted and we increased earnings per each user for 30%. Now we bring enough Revenue and we will be able to continue improving our Product in the future.
Lea Chiu
Startup Fitness platform for sport business

Success doesn't just come and find you. You have to go out and get it.
Marva Collins